How Shower Pods Can Make Life Easier For Your Police Station
Posted by Michael Kiernan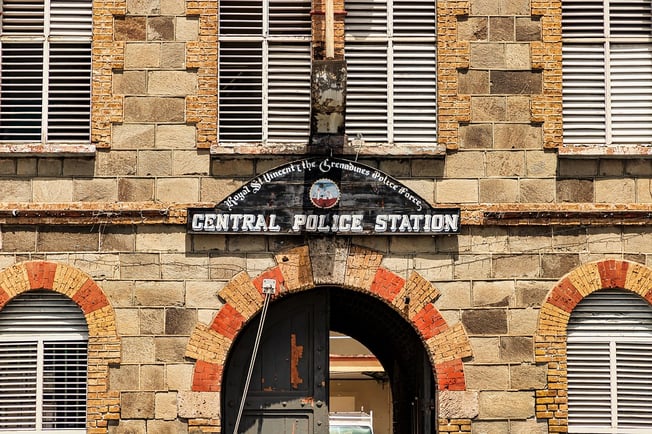 Every police station needs a locker room. Over time, this can become a major headache. Leaks, maintenance problems, and dirt are just the start. Left unchecked, shower problems can develop into mould and damp causing issues to the floors and ceilings below. Luckily, there's a quick and easy solution.

Why Shower Pods Will Save You Money
Shower pods from Advanced Showers are designed to keep maintenance problems at bay. These modular units fit together as a perfect cubicle, so they are completely leak-free. As many problems start with a leaky shower, this design feature helps prevent condensation, mould, and other serious issues.
Furthermore, each pod shower is made from a material that will not degrade over time. In a police station, showers see a high volume of users. At home, a shower may only be used once or twice a day, but here each officer will often take a shower at the end of their shift. Traditional showers struggle with this level of usage, but Advanced Showers shower pods remain strong and sturdy even after many years of use.
All this means that, over time, shower pods can help cut costs - always vitally important in police stations. Maintenance costs will be kept low, and your building is less likely to develop structural problems as a result of water damage.
Shower Pods To Save Space
As well as saving money, shower pods provide a neat, elegant solution to the problem of space. These units can be designed to fit into many locations within the building, making them ideal for an environment where space is limited, but you need a lot of showers.
Corner pods or alcove pods work within the existing structure of the building, slotting neatly into place, and our range features several size options to fit your needs. Combined with a choice of shower doors and shower mixers to complete the installation you can be guaranteed to have many years of leak free showering.
With custom shower pods, a police station locker room can be transformed into a far more efficient space. Officers won't have to wait for a shower after a shift, which can help boost morale among a tired workforce. Even better, because each pod is a self-contained unit, officers won't have the sensation of being crammed into a small space. Instead, these shower pods offer comfort and privacy to all users.
Install Shower Pods At Your Police Station
Shower pods are lightweight, making them easy to carry into the building, and they are quick to install. In just a short amount of time, you can totally transform the locker room facilities at the station. You can find all the information you need when you download our free Shower Pods Guide, or you can call us if you have any questions. Find the shower pods that are right for your police station today.
Image source: Pixabay
See More News