Shower Pods: Safety, Comfort, And Easy Access For People With Disabilities And Limited Mobility
Posted by Kevin Taylor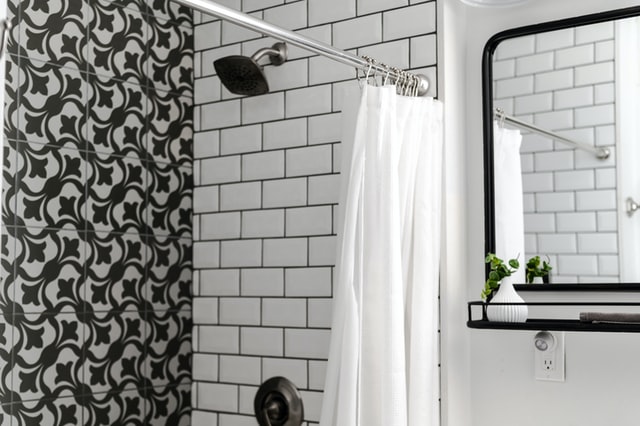 For many people who experience mobility problems, baths pose a practical problem. Getting into and out of a bath can be a physical challenge, while the cost of specialist bathing aids, such as bath lifts or hoists, can be prohibitive. In fact, many disabled people find that the only way to continue to use a bath is with the support of carers, restricting their privacy and independence. Furthermore, cleaning baths can be impossible for people with limited mobility and, for those who have a traditional tile and tray shower, ageing acrylic seals and grout are hard to clean and quickly become an eyesore.


Shower pods offer a safe, accessible, and hygienic alternative, with various sizes and styles available from Advanced Showers to suit any bathroom.
Easy Access
With a low threshold, accessing a shower pod is much easier for people with limited mobility, while the non-slip floor helps prevent accidents and falls. Loss of confidence is a significant issue for some elderly or disabled people, so shower pods that allow easy, safe access will help them retain their independence long after the bath becomes impossible to use.

With shower pods available in a variety of sizes, showering aids, such as chairs, can be easily accommodated, eliminating the need for users to stand for long periods while they wash. Grab handles and folding shower seats can also be fitted after the pod is installed to make showering safe and relaxing.
Hygienic And Easy To Clean
If you're planning a bathroom overhaul for a relative with mobility issues, you'll want the new facilities to be as hygienic as possible.

Shower pods eliminate the need for extensive cleaning. Constructed from smooth and durable GRP, our pods simply need a wipe over to eliminate accumulations of dirt, keeping bacteria and mould at bay, and reducing the physical effort needed to keep the shower in perfect condition.
Quick Installation In Any Location
Shower pods are available in many sizes, including to match the exact footprint of an existing bath. If you're planning to replace an existing bath with a shower, a pod makes perfect sense as it can fit perfectly into the available space, with no additional bathroom alterations or redecoration required.

Many disabled people find using the stairs challenging, so a downstairs shower pod is also an option. Our smaller pods are perfect for installation in downstairs bathrooms, with no tiling required as the pod will simply bolt together in sections for a modern, watertight showering solution.
Contact Advanced Showers For Safe, Comfortable Showering For The Disabled
At Advanced Showers, our modern, hygienic shower pods are designed to meet the needs of those with limited mobility. To find out more, or to view our extensive range of pods, download our free Shower Pods Guide, or get in touch on 01483 532020.
Image source: Unsplash
See More News