Could "Glamping" Become A Little More Glamorous? (Camping With Shower Pods - Does It Get Any Better Than This?!)
Posted by Michael Kiernan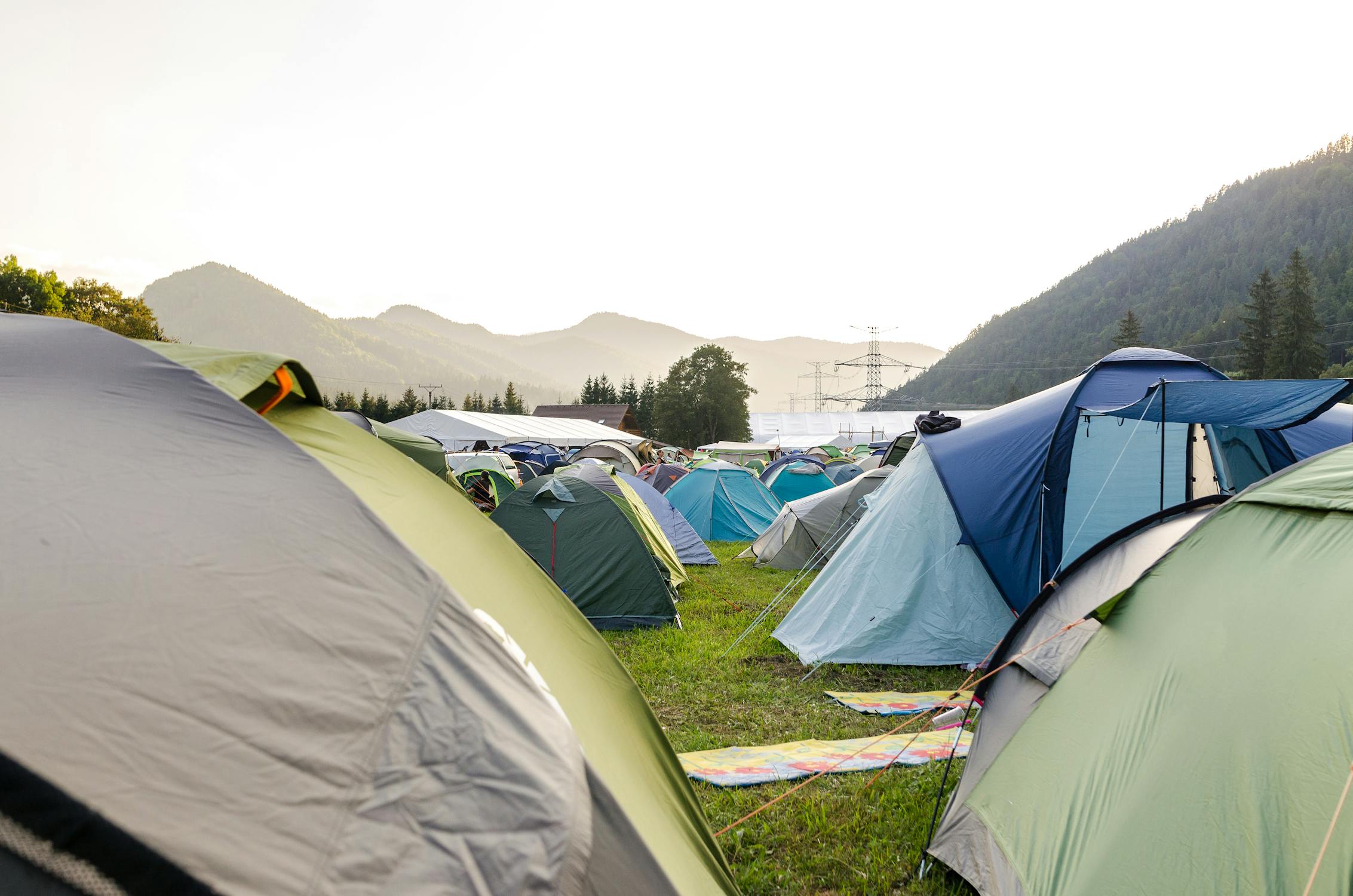 Yes, we are in lockdown, but many people are still dreaming ahead to the future, and the return of outdoor events like week-long festivals!
Camping can be a lot of fun, but it's known for being muddy! Although many enjoy "roughing it" while away from home, the fact of the matter is that nothing feels better than a refreshing shower after a long day, especially while attending a music festival. Thanks to modern technology, the concept of "glamping" has now entered into our lexicon. Glamping is generally defined as camping in style; utilising the latest technology to enjoy superior levels of comfort and sanitation.
This is why many festival accommodation organisers and campsites are looking to the numerous advantages of shower pods. Let's take a look at their benefits as well as why these unique units are experiencing a boom in the luxury camping industry.
Flexibility
One of big selling points of shower pods is their physical flexibility. They are available as standalone fibreglass sections or they can be equipped with amenities such as doors and fittings. Thus, they can be adapted to a wide variety of camping facilities. Shower pods can also be designed to meet bespoke requirements.

While traditional caravans might be equipped with basic shower facilities, these are often rudimentary and far from comfortable. Shower pods are a unique solution and due to their lightweight nature, they can be installed nearly anywhere within a campsite, including portable shower blocks or even individual camping pods.
Maintenance and Durability Benefits
Shower pods likewise have a number of physical advantages over traditional showers. Not only are they free from leaks, but they require virtually no maintenance. As there are no tiles, issues such as mould and bacteria are all but eliminated. Moreover, they can be cleaned in minutes at a festival site, even after heavy use. As far as set up goes, shower pods are normally prefabricated at an off-site facility and installations can occur within a matter of hours.

So, take "glamping" to the next level with bespoke shower pods. To learn more, please feel free to contact Advanced Showers for additional information.
Image Source: Pexels
See More News