6 Key Benefits Of Fibreglass Shower Cubicles
Posted by Michael Kiernan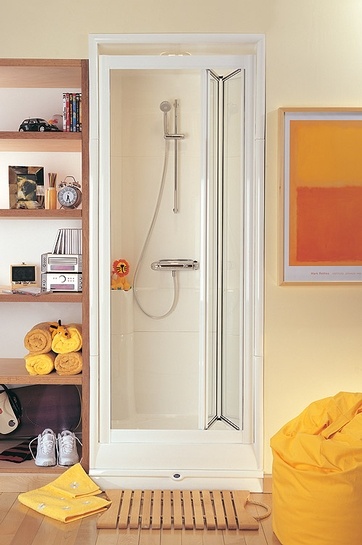 Fibreglass shower cubicles are often said to come with many benefits. However, it is not always clearly specified what those benefits are. It can save you money, but how? Thankfully, the benefits that come with fibreglass shower cubicles are rather straightforward, and I have included a few of them in this article.
1) No Servicing Or Maintenance
Fibreglass shower cubicles require almost no maintenance or servicing, allowing you to fit and forget. This is highly beneficial to schools and universities, which may be on a tight maintenance budget and may not want to spend much money on maintaining their showers regularly.
2) Leak Free
One standard issue with showers is, unfortunately, leakage. This is frustrating for everyone involved, especially end users who have to deal with the leaky shower. However, fibreglass shower cubicles are leak free. Their patented design means that leaks are basically impossible, meaning that you are leak free, all the time! With tile and tray showers, seals often degrade which can lead to leakage. However, as fibreglass shower cubicles are sealed with a patented gasket joint system, rather than grout, this is not an issue that they face. The patented gasket joint system also ensures superior hygiene when compared to a tile and tray shower.
3) Easy To Clean
Often, cleaning a tile and tray shower can be an ordeal that you would rather avoid. It is time-consuming and frustrating, but at least you get a clean shower out of it. However, fibreglass shower cubicles are extremely easy to clean, once again because of the way they are designed. The fact that we do not use grout during installation means that keeping up the shower's appearance is a lot easier than it would be with a traditional shower.
4) Delivery Directly To Site
Sourcing and picking up parts can be frustrating for all involved. Rather than tile and tray showers being delivered in parts (for example, tiles one day, tray the next), your fibreglass shower cubicle is delivered all at once, ready for assembly the very same day.
5) Late Decision? No Problem
Often, the issue with including showers in your builds is that they can get damaged during the building process. This is especially true with a tile and tray shower, as they need to be installed rather early in the build. However, fibreglass shower cubicles can be delivered and installed late into the project; after all the potentially damaging work has ceased.
6) Installation Is Easy & Quick
Assembly of fibreglass shower cubicles is so simple that you do not have to wait for a specific member of your building team to be free to install your new fibreglass shower cubicle. Assembling a fibreglass shower cubicle does not require much trade specific knowledge, so you do not have to wait for specialists to be free to construct your shower. The modular architecture allows a 'fit and forget' approach to installation: something that is incredibly useful when on a busy building site or refurbishment.
Download Our Free EBook!
Want to know more about fibreglass shower cubicles? Our free eBook The Shower Pods Guide, features sections on all elements of shower pod construction, design and installation. For any other questions or to discuss a project, please get in touch with one of our team for an informal chat.
See More News