Stay Cool And Refreshed: 5 Summer Cool Showering Tips For A Refreshing And Hygienic Experience
Posted by Kevin Taylor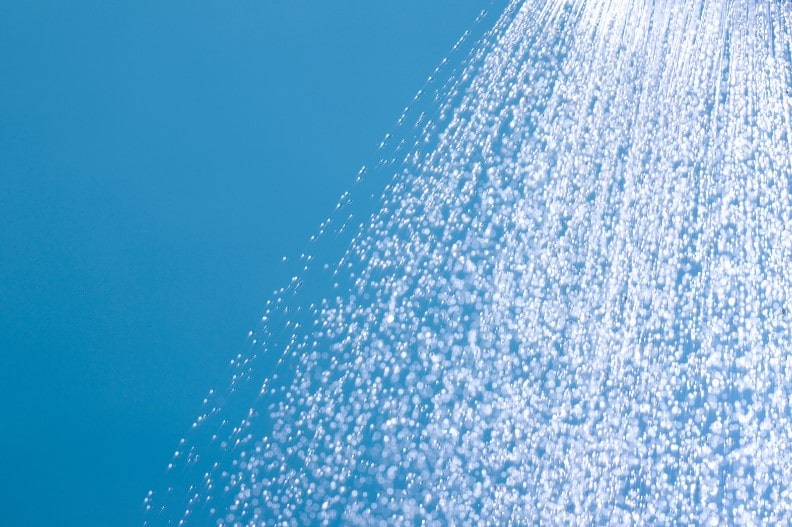 Summer is a wonderful time to enjoy outdoor activities, soak up the sunshine, and have fun with friends. However, it can also be difficult to keep cool during the hottest weather – the heatwaves (or 'hell waves' as some people have called them) last July were especially difficult for many people. One way to regulate body temperature and keep cool when the thermometer is high is by taking cold or cool showers in place of your normal warm ones.
While this may not be everyone's cup of tea, a colder shower can be a refreshing and hygienic experience during the summer if the right approach is taken. In this article, we'll explore five tips to make cold showers enjoyable during summer while keeping your skin healthy and fresh – and without feeling that you are undergoing an endurance challenge.
1. Turn The Dial Down And Take A Cool Or Lukewarm Shower
It's no secret that hot showers can be extremely relaxing before or after a long day at work, but it's not necessarily what you want during the summer. When you take piping hot showers in the summer, you raise your body temperature and sweat profusely, which is why you often feel de-energised and drained after a hot bath or shower in the summer. Instead, opt for a cool or lukewarm shower to help lower your body temperature and leave you feeling refreshed.
2. Use A Refreshing Body Wash
We all love to smell good, and adding a refreshing scent to your shower routine can make a big difference to how refreshing and invigorating you find your shower. Consider using a body wash with a refreshing citrus scent such as lemon or mint to help invigorate your senses and wake you up for the day ahead. By doing so, you might not need to have the water turned up so hot in order to get the blood flowing and feel refreshed.
3. Exfoliate Every Day In The Summer
The hot weather causes people to sweat more than usual, which can lead to clogged pores, flaky skin, and breakouts. Exfoliating once or twice a week after showering can help remove dead skin cells and keep your skin looking smooth and healthy, and we recommend increasing this frequency to everyday exfoliation if you're using suncream. By getting rid of the build-up of dirt and dead skin cells, your skin will be less prone to breakouts, and you won't have to stay as long under a hot shower in order to feel clean.
4. Moisturise After Each Shower
The summer heat and office air conditioning can cause your skin to dry out – as can showering too regularly, as this can remove many of the skin's vital serums and oils. Therefore, after you finish your shower, apply a lightweight moisturiser or body oil as soon as you have towelled off to avoid dry skin. Keeping your skin hydrated is essential in summer, and you won't experience dry patches or other skin complications in the summer if you routinely moisturise.
5. Shower After Outdoor Activities
Nobody enjoys the feeling of a sweaty body after a day of outdoor activities, or a cramped and stuffy commute. Rather than rigidly sticking to your morning and/or evening shower, step under a cool shower as soon as possible when you get home. This can remove sweat, dirt and bacteria from your skin and prevent body odour, and often means you don't have to spend as long showering for the same results. Use a mild soap or soap free alternative to wash your body and hair and dry your skin thoroughly to prevent fungal infections.
What Next?
At Advanced Showers, we offer a range of customisable shower pods for homes, businesses, and rental properties.

To find out more, please click here to download our free Shower Pods Guide.
Image Source: Canva
See More News