Wet Room Or Shower Pod? Pros & Cons For Student Accommodation
Posted by Michael Kiernan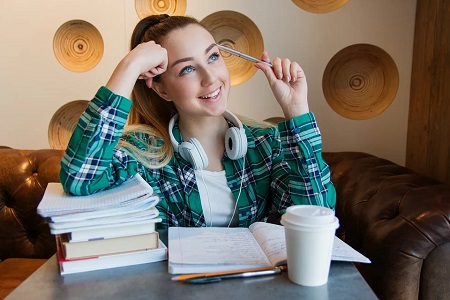 When it comes to student housing, you want things to be cheap, practical, and long-lasting. Wear and tear is very common in halls of residence, and students are not always house proud. What sort of shower should you install in student accommodation?
Let's take a look at the advantages and disadvantages of wet rooms and shower pods.

Footprint
A student bathroom is often small: in halls of residence, practicality dictates that you need to fit a lot of accommodation units into a building. As such, bathrooms are always going to be on the small side.
Because of this, any student bathroom design needs to take advantage of space-saving solutions. You'll need to fit a shower, toilet, and sink into a very confined area.
Both wet rooms and shower pods have a small footprint in comparison with other options. Overall, though, a wet room takes up less space. You won't need room for a door to open, which means that in terms of pure footprint, wet rooms win. However, this isn't the full story.
Wear And Tear
Maintenance and cleaning is a huge issue for student accommodation. As such, installations should be hard-wearing, or facility repair bills will quickly mount up over the years.
By their very nature, wet rooms will result in water getting all over the floor. This gives you two choices: either splash out on very expensive natural stone or porcelain tiles, or suffer the consequences of water damage.
Over time, a wet room can cause damage to your floors that, eventually, affects the entire building. In a building with just one bathroom, this is manageable. In multiple-residency student accommodation, it is not. Careless residents might leave the shower running, or engage in hijinks that see carpets getting wet and damaged, too. All in all, wet rooms are a very poor choice for student accommodation.
By contrast, the shower pods from Advanced Showers are fully contained units with leak-proof seals. This keeps water inside the unit, where it belongs. There's no need to invest in specialist flooring for the bathroom, and there will be no problems from water damage.
Making The Right Choice
On the surface, wet rooms may be a tempting choice. With a bit of research, though, it's clear that their small footprint cannot possibly make up for their potential problems.
Shower pods are a more elegant solution, and still won't take up that much room in a bathroom. Even the messiest of students won't cause water damage with a shower pod, making them a better investment for the future, and easy to clean and maintain.
Contact Us
Contact our advisers today if you would like to know more about the shower pods we offer for halls of residence.
Image source: Pixabay
See More News