Can Shower Pods Help The Bathroom Market Bounce Back After Covid?
Posted by Kevin Taylor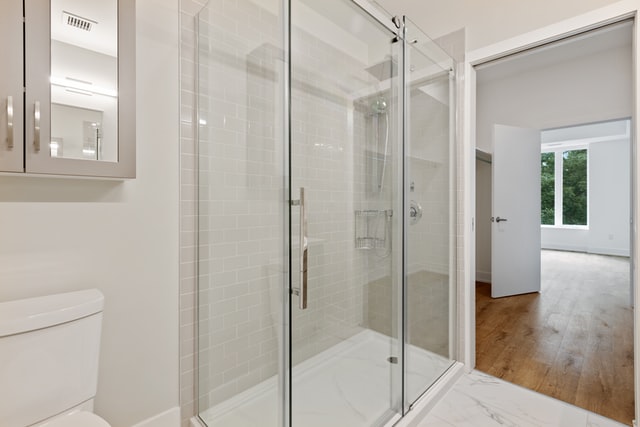 Covid-19 has had a tremendous impact on the bathroom sector, with long-running implications that will cut deep within the industry. While we still don't know just how protracted these effects will be, there is at least a solid sign of recovery. The housing market, in particular, has rebounded against falling predictions. Likewise, we're set for a boom in the kitchen and bathroom retail sector based on previously restrained demand in home improvement now rearing and ready to purchase.

Shower Pods And Modern Bathroom Design
For the bathroom market, the shower pod offers a unique response to Covid-19-related challenges. There's still a lot of pressure on the bathroom market, with backlogs and demand encouraging faster turnaround. This is where products like shower pods thrive. Favoured by many new homeowners and buy-to-rent investors, pods are hassle-free, stylish, and cost-effective alternatives to traditional shower cubicles.

Shower pods emphasize ease of fitting. Pods can be installed in a matter of hours, saving time, hassle, and money. Such pandemic-friendly installation procedures are undoubtedly a perk for new bathroom fittings or refurbishments. After all, shower pods need no extra tiling or grouting; they can be installed with little mess, fewer hands and with complete accuracy. As we've all had to deal with the difficulties of social distancing on the construction site, shower pods have become more attractive. This also represents huge labour-saving costs on any bathroom project.
Convenience And Style
The convenience of shower pods and their stylish, compact layout has made them a modern favourite among architects and designers. A wide number of attractive and functional models have been introduced to the market. These include custom options for unique spaces and more cost-effective corner fittings. As many consumers are now thinking about updating their bathrooms, they can't go wrong with on-trend shower pods that are simple to install and maintain.
So with the industry looking healthy and many bathroom projects ahead, shower pods are shaping out to be very useful indeed. Any new year offers a fine opportunity to introduce new bathroom products, but 2022 is different. Learning from the challenges faced through the pandemic, consumers will be looking for fast installation that can be completed by just one tradesperson to save on service. They will also be looking to pods for their low-maintenance and leakproof guarantees designed to last a lifetime.
Next Steps
To find out more about our shower pods range, or to request a quote, please get in touch with one of our sales team today.
Image source: Unsplash
See More News