Posted by Kevin Taylor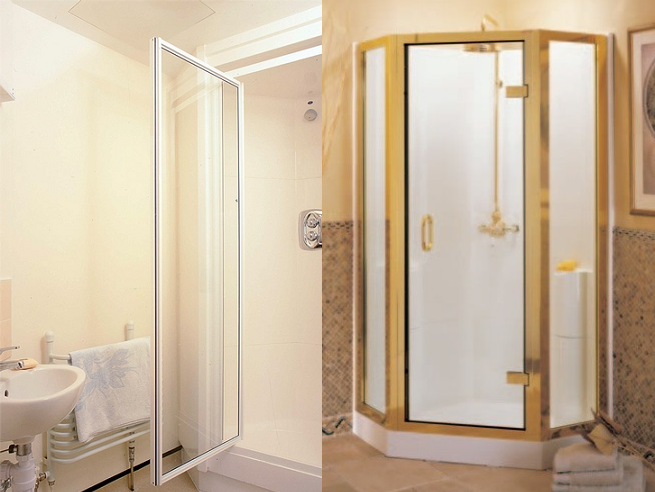 Shower pods are a long lasting and low maintenance option that are superior to conventional tile and tray shower cubicles in many important respects. They deliver long terms benefits to householders, which means they are deserving of being actively considered for new build projects by developers and architects.
Benefits Of Shower Pods
Shower pods have been in use for decades and are proven under real life usage conditions to deliver these benefits:
Guaranteed leakproof - homeowners love a shower that never leaks
Fast to install – done in a few hours by a single tradesperson, saving greatly on labour costs
Long lasting – the high gloss finish and colour withstand tough usage
Low maintenance – no tiles to crack, no grout to go mouldy, no leaks to repair
Manufactured In Coventry & Delivered To Your Site
The Advanced Showers factory in Coventry manufactures the horizontal sections that go to make up each shower pod. They are constructed from GRP (Glass Reinforced Polymer) which used to be called fibreglass. This material is used because it has an incredibly long lifespan of about 60 years, is extremely durable and robust, so it withstands tough usage without deteriorating.
Units are delivered to your construction site on a call-off basis by arrangement. The horizontal sections are easy to manoeuvre to the desired location. One tradesperson can assemble and install a shower pod in a few hours. Does not require multiple trades or costly labour.
Why They Are Leakproof
The horizontal sections of a shower pod are manufactured from waterproof GRP and clip together using a special gasket that is leakproof and does not require any sealant. The floor tray is an integral part of the unit and therefore has no joins through which water can permeate.
The most common reasons why conventional tile and tray showers leak is some form of breakdown in the construction materials. Either the grout decays, tile crack and lift or sealant deteriorates – any of these can cause water to seep into the walls or floor.
Shower pods have none of those materials or components. There is nothing to break or decay. That's why they are leakproof.
Shower Pods Need Practically Zero Maintenance
Another excellent benefit that appeals greatly to householders is the fact that shower pods require no maintenance. For the reasons given above, there is nothing to crack or decay that might cause a leak. There is no grout that can get mouldy and black. In fact, just a quick wipe with a cloth is all that is required to keep our shower pods in tip top condition throughout their life.
Contrast that with conventional tile and tray showers, and you can understand why shower pods have great appeal for end users and are an asset in any housing or apartment development.
Wide Range Of Styles, Shapes & Sizes
Shower pods from Advanced Showers come in a wide range of models (3 shapes, 8 sizes and 21 models in total) to suit every design requirement and budget from an economy build to a luxury apartment. Many of the pods can be fitted out with accessories such as seating and lighting, and even customised designs can be accommodated when require.
Take The Next Step
To learn more about the background of shower pods and their tremendous advantages in construction projects, download The Shower Pods Guide, which we wrote specially for architects, developers and facilities managers.
See More News