How Important Is Organisational Experience When Choosing A Shower Pod?
Posted by Kevin Taylor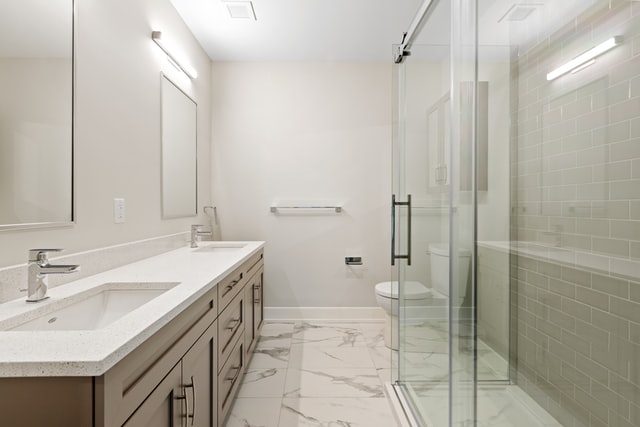 The idea that long trading experience in business leads to a better service is nothing new, but why does experience matter? Here are our top five takeaways!

1) Greater Efficiency
Even when the business idea is a great one, when companies are just getting started there are inevitable creases that need ironing out. Inefficiencies stem from a range of factors, such as not fully understanding the needs of the consumers to not having the industry networks in place to guarantee a smooth operation. Elements such as strong organisational strategies are built over time, so for an efficient service, a more established organisation can offer a much more finely tuned solution.
2) Cost Savings
Everyone wants a service that is budget friendly, but it can take several years for organisations to optimise their business model in a way that passes savings on to consumers. Companies need to develop trusted relationships with suppliers, as well as fully understanding their demand forecasting. As organisations learn more about their performance, they become increasingly agile, and consumers experience the benefits in terms of tidy prices.
3) Better Products
Every supplier wants to offer genuine, guaranteed solutions. However, constructing a harmonious network of designers, technicians, installation experts, logistics specialists, and project managers, often takes time. At Advanced Showers, many of our original products from 30 years ago are still being used, but since the 1990s we have taken the best ideas from our early shower pods and developed and expanded our core ideas to enable the range to grow. This is supported by a trusted and highly skilled teams of specialists, some of whom designed and installed some of our very first pods!
4) Trust
If a company is still thriving after several decades in business, it's guaranteed that the organisation is grounded in trust, honesty, and integrity. Since the 1990s, the country has had six prime ministers, recovered from two recessions, survived Brexit, and is now weathering a pandemic. Any company that has been able to safely navigate the external turbulence and still thrive has done so because their products and services are ones that customers know and trust.
5) Investment And Growth
Steady, focused growth is a good indicator of organisational reliability. Growth indicates that companies understand their customers, whilst sustained growth illustrates continued investment in the right areas. For instance, our early concept of the shower pod has evolved into a crucial solution for a range of industries, including hospitality, education, commercial, and domestic housing. This evolution has been driven by the universal need for reliable, cost-effective, long-lasting showers, and Advanced Showers have invested heavily to ensure that our solutions are always relevant.
Find Out More
At Advanced Showers, we're proud of the longevity of our shower pods and of the decades of hard work that have gone into making us the trusted company we are today. To find out more about how our experience can benefit you, please give us a call.
Image source: Unsplash
See More News