Small Shower Pods Vs Large Shower Pods For Student Housing
Posted by Michael Kiernan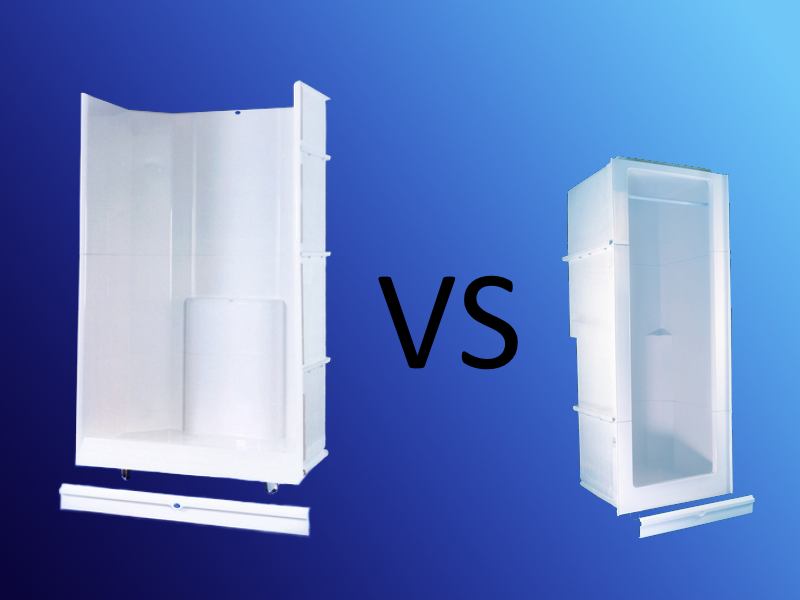 The demand for better quality student accommodation is reflected in a growing number of listings advertising High Quality or Luxury student accommodation, something that was unheard of when many of us were students. What it means is that a demand has been identified and supply must be delivered to harvest it.
Initial impressions are key to forming an opinion regarding the quality of a student housing block. There are several characteristics that immediately impact the perception of a visitor, either positively or negatively. Its environment and general aesthetic appeal on the approach, and the foyer or hallway, where the impression of space and light are critical factors. All of these can be incorporated into the design by the architectural service engaged for the new build or refurbishment.
Shower Pod Options
Shower pods deliver significant benefits for construction or refurbishment:
Fast installation in a few hours for far lower labour costs
Can be installed by a single tradesperson in many cases
Delivered to site on a call-off basis as required
Quality is consistent and assured
Reduced management supervision and risk
Constructed form horizontal sectional GPR with a very long lifespan, they do not require mastic or grout because of a gasket join and have an integral floor, all of which means no leaks and practically zero ongoing maintenance.
They are available in a range of shapes and sizes to suit most spaces
Corner units
Alcove 3-wall units
Floor shapes: square, quadrant and pentagonal
Custom designs can overcome unusual space requirements as the need arises.
Shower pods provide architects with greater control over the quality of the completed development. Manufacturing quality assurance is rigidly enforced, which translates into trouble-free installations.
Big Or Small?
Like the kitchen, the bathroom in any house, apartment or student rooms sets the tone of the property. Management will dictate the level of quality or aesthetics to match the profile of the intended market. School leavers entering third level education may be at one end of the range, while mature professionals on residential courses would expect a higher standard.
Standard size showers, in general, reflect a feeling of sheer functionality. That is perfectly acceptable because that is all one normally demands of an early morning shower before the work day.
Larger shower spaces do impart a sense of greater luxury than their standard cousins, and this can be enhanced to deliver a wow factor that impacts on the perceived quality and value of any accommodation.
Benefits Of Larger Shower Spaces
A large shower enclosure provides ample space for moving around, making the space look bigger than ever. Optional integral lighting undoubtedly adds perceived value compared with a standard alcove cubicle.
Larger models also offer additional features. For example, an open top corner pentagon model with glass side panels and door, and an open top, imparts a sensation of airiness, light and space. These showers would look totally in keeping in any prestige apartment or home and would immediately raise the perceived quality of a student accommodation.
Standard rectangular alcove models also have large options. These are much favoured by housebuilders who frequently add features such as extraction fans, internal lighting and even body jets. Additional comfort can be added by fitting seats.
The Bottom Line
Download our free eBook The Shower Pods Guide for many valuable pointers and advice on choosing the right shower pod for your requirements. Shower pods have been chosen for student housing blocks for over 20 years, which demonstrates their absolute suitability for that particular application.
See More News