How Installing An Ensuite Bathroom Can Be An Excellent Property Investment
Posted by Kevin Taylor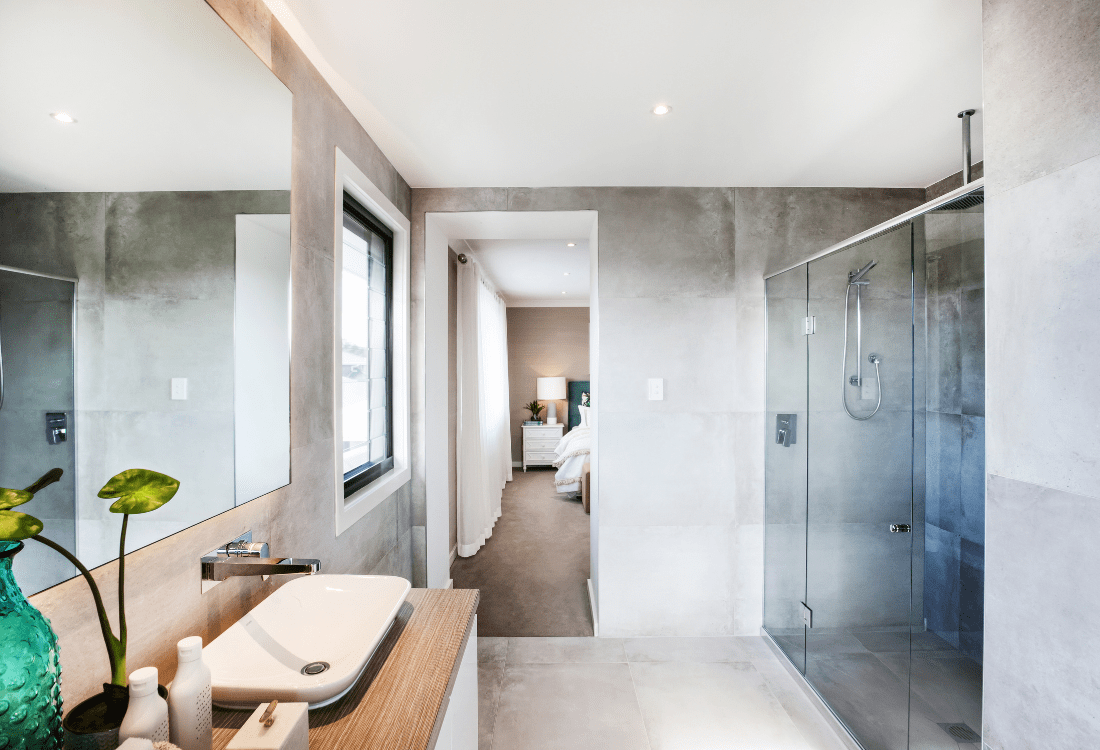 Adding an ensuite bathroom to your property could be one of your wisest investments. Ensuites provide convenience and privacy, making your home more desirable to tenants and homebuyers. Best of all, installing an ensuite is a relatively quick and affordable way to significantly increase your property's value.
Does An Ensuite Add Value To Your Home In The UK?
Research indicates that installing an ensuite bathroom can increase the value of your property by up to 5%. For the average UK semi-detached home priced at around £230,000, that equates to over £11,500 added value. In more expensive property markets like London, where home values top £800,000, an ensuite bathroom could potentially add over £30,000 to the value of your property.
With the ability to add thousands to your property value for a relatively small upfront investment, installing an ensuite starts to look extremely attractive from a financial perspective.
Ensuite Installation Is Quick And Affordable
The cost of adding an ensuite bathroom averages around £5,000, though it could be higher depending on the materials used, potential problems that might arise, and so on. However, it is worth it in the long run as you'll gain a valuable new living space and significantly increased property value.
A competent bathroom installation company can complete the project in just a few days, so you won't have to live long with the disruption of construction. Be sure to use a reputable contractor known for high-quality workmanship, so your new ensuite will function flawlessly and look beautiful for years. Choosing the right installer is vital to maximise your return on investment.
Does An Ensuite Add Value To A House For Rent?
For buy-to-let landlords, installing an ensuite bathroom can directly increase rental income. Tenants are often willing to pay more in rent for the added convenience and privacy of an ensuite. By attracting tenants who value ensuite bathrooms, you can increase demand for your rental property. That allows you to be more selective about your tenants and charge higher rents.
Additionally, the improved desirability and value added by an ensuite means your rental property will spend less time vacant between tenancies. The ability to find replacement tenants quickly minimises your lost income during changeovers.
An Ensuite Attracts More Potential Tenants
Does an ensuite add value to your investment property by expanding your pool of potential tenants? Absolutely. Many tenants specifically search for rental accommodations with ensuite bathrooms. Young professional sharers, for example, often expect ensuite facilities. Families also appreciate the privacy of having their own bathroom attached to the master bedroom.
Installing an ensuite therefore makes your property suitable for a wider audience of potential tenants, increasing the demand for your rental, and potentially enabling you to ask for higher rents.
Maximise Your Investment With An Ensuite
Whether you're improving your own home or a buy-to-let investment property, installing an ensuite bathroom is one of the most financially savvy upgrades you can make. For a reasonable upfront cost, you'll add significant value and improve the desirability of your property.
To learn more about leveraging prefabricated shower pods that install quickly and easily into any configuration of ensuite bathroom, contact the experts at Advanced Showers. Our leakproof shower pods can be installed in just a few hours, maximising your convenience while minimising disruption.
Image Source: Canva
See More News