The Benefits Of Shower Pods For HMOs And Shared Households
Posted by Kevin Taylor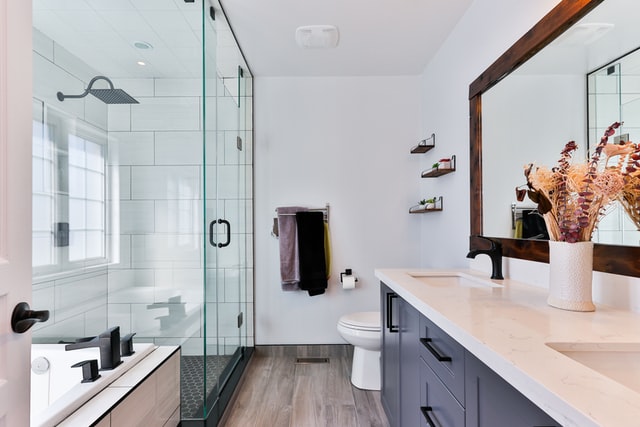 At some point in their lives, most people will need to live in a shared household. As such, Houses with Multiple Occupants (HMOs) play a valuable role in society. They are also notoriously difficult to maintain, with kitchens and bathrooms experiencing intensive use. Here's how a shower pod may help!

Shared Bathrooms: The Challenges
In HMOs, three or more adults may share a single bathroom. Add partners and visitors into the mix, and the room can be one of the most intensively used in the household. Unless routines are rigorous, a wide range of maintenance headaches can occur. These include mould, damp, leaks, and flooding. Additionally, unless the bathroom is well-designed, keeping the space clean can be difficult. Consequently, bathrooms are one of the most expensive areas for landlords to maintain, whilst remaining one of the most complained about aspects of shared housing.
What Are The Legal Obligations?
Under the Housing Act 2004, HMOs are subject to mandatory licensing, depending on Local Authority (LA) conditions. These conditions are under the umbrella of the Housing Health and Safety Rating System (HHSRS), which considers the various hazards associated with multiple occupancy. Each hazard area, such as the bathroom and kitchen, is given a score, which enables LAs to instigate Enforcement Action. This can force landlords to make changes and can lead to both fines and the removal of licensing for the property. As such, all HMO landlords have a legal responsibility to ensure that bathroom hazards are minimised.
How Can A Shower Pod Help?
Shower pods have been designed to respond to many of the challenges that shared bathrooms have. Firstly, they are leak-proof. This reduces the risk of water pooling on the floor, as well as helping to lower the risk of mould. The threat of mould is further reduced by the pod design, which encloses spray and humidity within a small area so that it can be safely extracted. Shower pods are also very easy to clean, which ensures that tenants can maintain their hygiene. All these factors reduce the maintenance costs for landlords whilst aiding compliance.
Are Shower Pods A Cost-Effective Solution?
There are several cost-benefits for installing shower pods in HMOs. Firstly, the pods themselves are budget-friendly, and are available in a no-frills format that performs to the same high standard as higher-end models. Additionally, they are very quick to install. This is particularly important in HMOs, where landlords are under legislative pressure to carry out rapid replacements. The pods are designed to reduce the risk of damage and require little maintenance, making the shower pod solution one of the most cost-effective strategies for shared wash facilities.
What Next?
At Advanced Showers, we have developed a range of shower pods to respond to the unique requirements of HMOs. To learn more about how our cost-effective solutions could benefit your properties, please download a free copy of our Ultimate Shower Pods Guide.
Image source: Unsplash
See More News