Smart Showers, Wet Room Panels, & Shower Pods – The Innovations Driving The Recovery Of The UK Shower Market
Posted by Michael Kiernan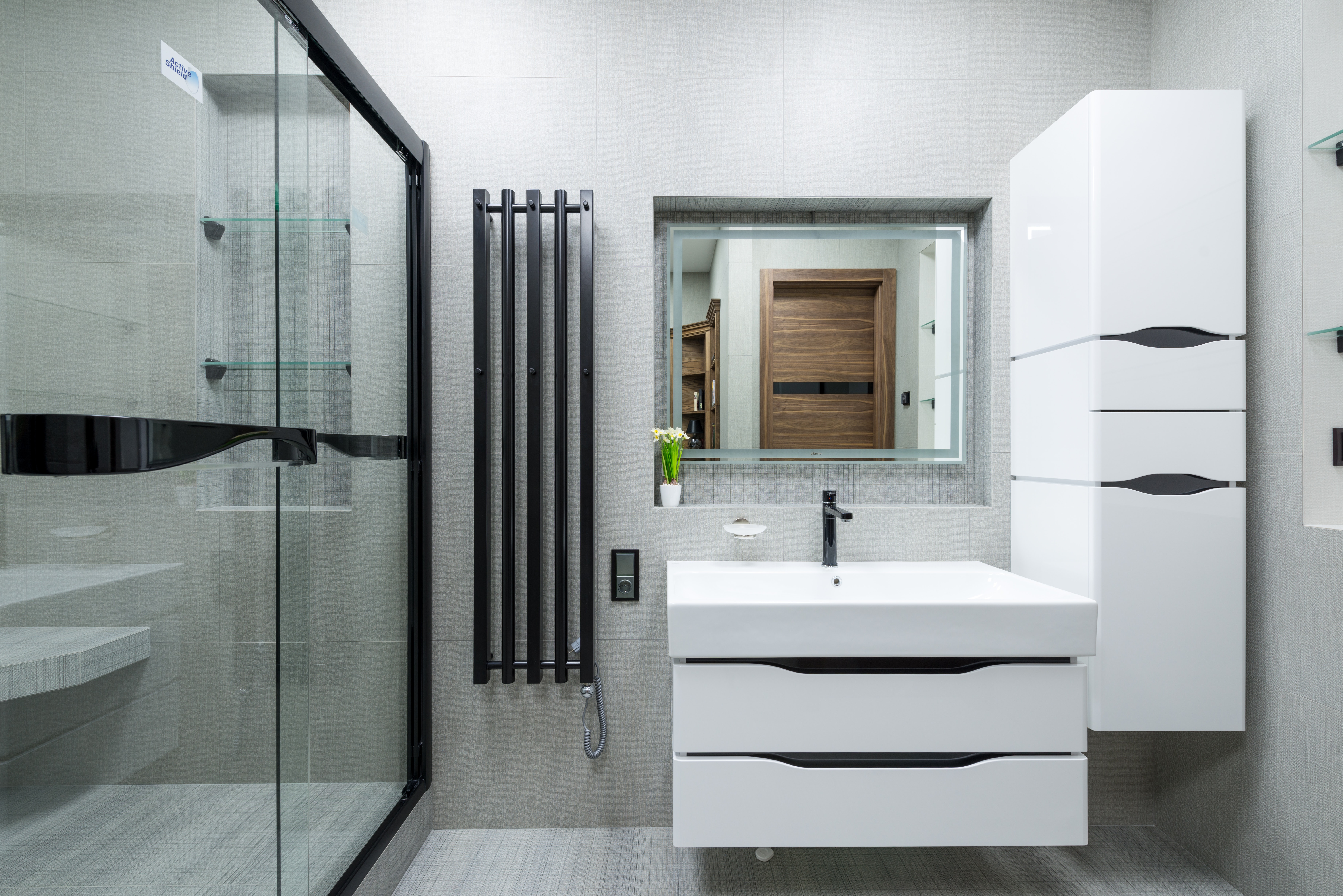 After the temporary drop in output that affected most areas of business and industry in 2020-2021, the UK's shower market is expected to return to full growth next year. Incentivised by soaring demand for modern designs that ditch timeworn traditions in the bathroom, the market is forecast to be worth £516m p/a by 2025, with shower technology keeping pace with the shift towards digitalisation and ergonomic interiors.

Digital 'Smart' Showers
While electric showers account for just over half of the shower controls sector, digital, or 'Smart' showers are gaining traction as homeowners and premises managers seek out smart, eco-friendly solutions that integrate with other home accessories.
Digital showers are a major advance on conventional mixer showers, incorporating the latest technology to deliver an invigorating shower experience. In the same way as mixer showers, digital showers blend hot and cold water to achieve the desired temperature – but at the touch of a button (or even via a remote control). A digital shower is an ideal complement to a modern, stylish bath or shower room where design and functionality are equal priorities.
Ditching Tradition For Modern Alternatives
Traditionally, showers have consisted of a tray, enclosure, and tiled walls, but today shower trays account for only 24% of the market. Increasingly, homeowners and premises managers are seeking lower maintenance, easy-to-install, and more hygienic solutions.
Shower pods, for example, are incredibly versatile, eliminating the need for time-consuming tiling and grouting and offering a robust water-resistant seal that prevent frustrating leaks from occurring. With an ergonomic design that brings shower room design into the 21st century, shower pods address the popularity of minimalist designs and easy access.
Large Enclosures and Wet Room Panels
Whereas traditional shower rooms feature a standalone shower enclosure, an increasingly popular trend is for spacious wet rooms that features water-resistant wall panels and sealed floors – in effect, a complete showering solution that eliminates the need for frequent replacement of key components.
Wet rooms are only practical in certain large bathroom configurations. Shower pods, on the other hand, replicate the luxury and convenience of the wet room experience without the space constraints. Constructed from robust GRP, shower pods are ideal for contemporary bath and shower rooms in hotels, homes, student flats, leisure centres, and even workplaces, as they are waterproof, durable, and easy-to-clean. Available in a range of shapes and sizes, they offer excellent versatility for any room size or layout, and don't require the complex plumbing infrastructure you'd need to consider before installing a wet room.
Contact Advanced Showers To Find Out More
If you're seeking to transform your showering facilities with a sleek, low maintenance, and durable solution to the problems of old-fashioned tile-and-tray showers, get in touch with Advanced Showers today.
We manufacture and supply a variety of shower pods that will keep your space in touch with the latest trends so, for more information, browse our free Shower Pods Guide or call us on 01483 532020.
Image Source: Pexels
See More News