How To Increase Storage Space In Your Shower Room
Posted by Kevin Taylor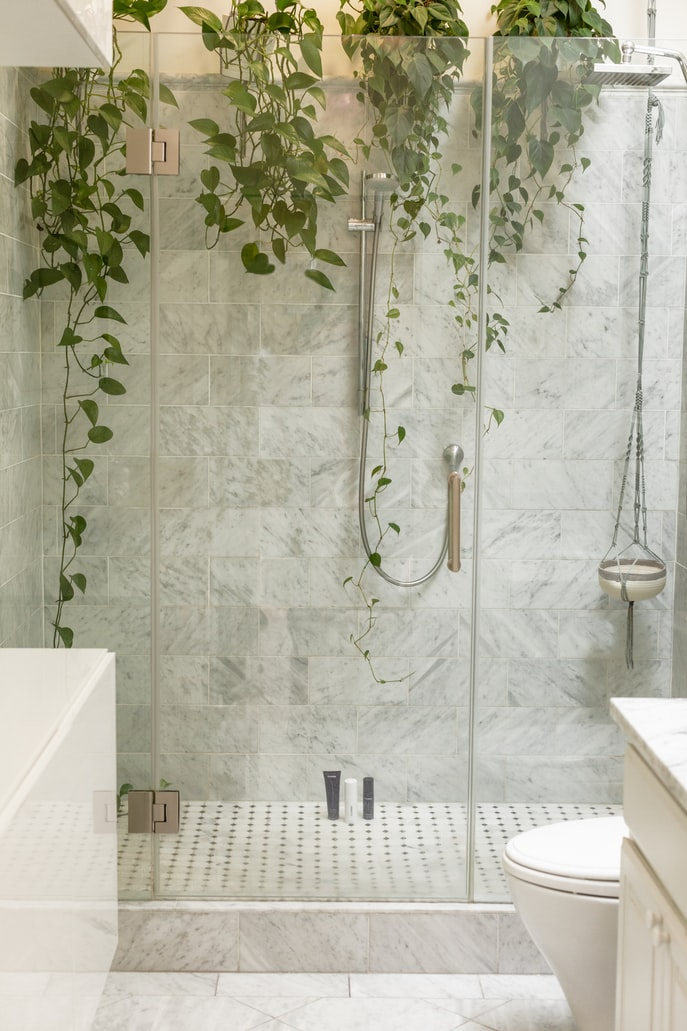 Image Source: Unsplash
Whether you're working with a large heavy-traffic family bath and shower room or a cosy en-suite, storage space is always an issue. However, there are plenty of easy tips to free up space in your shower room. From chic shower pods to hidden storage units, here we'll outline some ideal ways to free up space and organise your stuff.
1) Utilise A Mirror Cabinet
Multi-function fixes are always a great way to use up space. With a mirror cabinet, you can maximise your room's space by hiding away your bathroom essentials. Shower room mirror cabinets come in all shapes and sizes, from sleek and slim single-door cabinets to LED-lined double-door cabinets for glitzy bathrooms. Mirrors also distract the eye and help visually expand compact spaces.
2) Hooks and Hangers
Robe and towel hooks are easy methods of tidying up space. You can add them behind your shower room door or place them in any 'dead' room spaces and nooks. Single hooks are fine for tight and tidy spaces, but you can also purchase multi-hook rails. Choose hooks with a metallic effect to glitz up your shower room space.
3) Under-sink Storage
Most sinks offer unused space beneath them for filling with shelves, baskets or rails. Use this area to store sundries like spare towels and cleaning products. If you want to keep your items out of sight, you can install a fabric skirt. These are perfect for sinks without built-in storage and can be installed with greater flexibility. Try to match your skirt colour and pattern with other aesthetic elements in your shower room.
4) Install A Shower Pod
Integrated shower pods are a great way to keep your shower or bathroom area sleek and contained. Pods are organised, clean and clutter-free. You can pick pods for just about any space, with corner pods being a life-saver for more awkward compact shower rooms. You'd be surprised how much space you can save with an all-in-one shower pod.
5) Use Extra Rods
Do you cram too many shower products into a single tray or tub? You can install an extra shower rod to hang your bathroom products on. S-hooks can be used for rogue loofahs and washcloths, and hanging trays are great for out-of-the-way essentials. This hack works best in contemporary shower rooms where you don't mind exposed beams.
6) Above-door Shelves
Got some spare space above your shower room door? This is a perfect little space to install shelves. In fact, shelves are a great idea in just about any unused space, like above your toilet or sink. You can then hide away any loose products in simple baskets to clean up your available floor space.

Download a copy of our FREE shower pods guide
There are plenty of ways to increase your shower room's storage potential. Mix and match the above tricks for a layout that fits your space. For more life hacks or to find out more about how our seamless leakproof shower pods can enhance any space, download a free copy of our Ultimate Shower Pods Guide today.
See More News