Boost Your Accommodations Appeal To 2022 Commonwealth Games Athletes With Our Luxurious, Hassle-Free Shower Pods
Posted by Michael Kiernan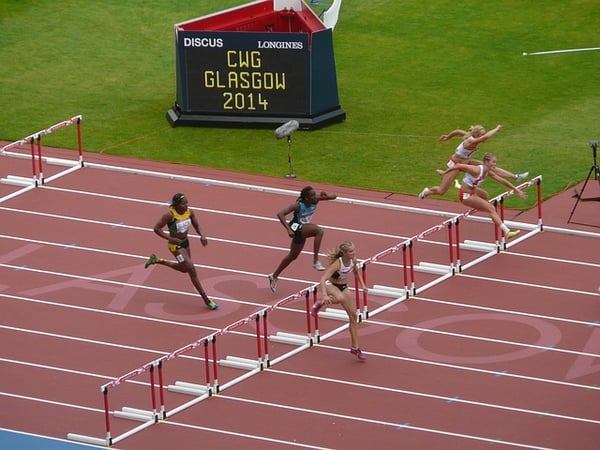 The prestigious XXII Commonwealth Games will take place in Birmingham, England from the 28th July through to late August 2022. The West Midlands will host thousands of competitors from all over the world, bringing vast amounts of money, public interest, and culture to previously underprivileged areas of the city. After the trauma of 2020 and the postponement of the Tokyo Olympic Games, it will be a much-welcomed return to global sporting events.



Construction of the Perry Barr Athlete's Village Cancelled
Unfortunately, the sudden arrival of the pandemic meant that earlier arrangements to build a brand new, all-inclusive housing complex in Birmingham's Perry Barr for the athletes on behalf of the government and the city were suddenly scrapped (amidst spiralling hold costs) in late August.

Participants will now have to make private arrangements for the duration of the games, which creates an opportunity for universities and private accommodation vendors to step into the gap and provide high quality temporary residences for the athletes.

Innovation Through Renovation
If you're an accommodation vendor or are planning to build new private accommodation for the 2022 games, we can help boost your appeal to athletes and other prospective customers. Where do our shower pods fit into solving the games' housing crisis? The answer lies in helping businesses involved in renovating and retrofitting the West Midlands' existing properties to host visitors.

While athletes might have distinct requirements on the track or in the pool, the proposed plans were for durable, high-quality individual housing blocks - not unlike student flats or one-room private rentals. As 'sleeper' rooms, there's a far greater degree of flexibility as to where they can be transferred and fitted to - as long as the right fundamental amenities are still there. Good hygiene is, of course, critical for pro athletes...

Shower Pods from Advanced Showers
Our shower pods come ready-made to fit new builds, modular designs, and existing, low-footprint accommodation. They can transform a small space into an attractive, functional retreat for athletes, as well as tourists and day-to-day tenants.

The low maintenance, fast install (under a day) nature of the pods also make them highly useful for landlords and administrators on a tight timescale and budget. They're self-contained and thoroughly leak-proof, meaning that there's no need to install expensive tiling, laminates, or wet rooms.

Shower pods are a superb long-term investment, too. Once the games are over, they'll add value to any rental property or temporary accommodation vendor as an environmentally-friendly, modern space saver.

Pods come particularly recommended for third-party, single-bed modular properties in student-friendly areas (such as Greater Warwick), and for modular temporary accommodation used in the construction sector.

Get in Touch with Advanced Showers
Need a shower pod for a new, modular, refitted, or divided build? Advanced Showers supply custom-built, pre-packaged designs to our clients throughout the West Midlands. With the 2022 games approaching, there's never been a better time to upgrade your bathrooms - or to turn a spare space into a full flat with our fully-plumbed pods. If you're looking ahead to accommodate athletes or visitors, get in touch with us via phone or email. We can talk through what you'll need from us.


See More News