6 Shower Solutions For Tall People
Posted by Kevin Taylor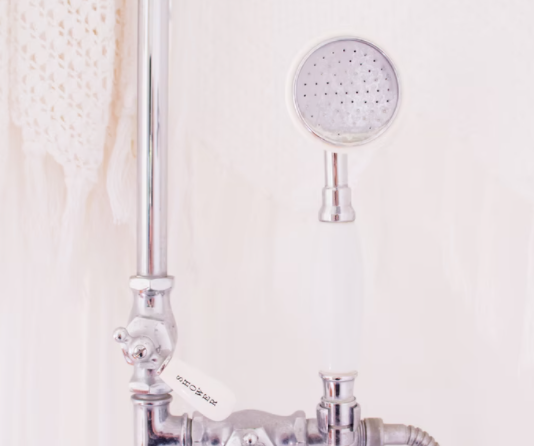 Showering can be a frustrating exercise for taller people. Many showers and bathtubs are only designed to accommodate the height of an average person, which leaves taller people feeling cramped and uncomfortable. Luckily, there are some clever hacks that will make being tall easier in the shower.
1) Consider Shower Pods
Shower pods are an excellent option for taller people as they are specifically designed to accommodate people of all heights. They come in various shapes, sizes, and designs, so you can find one that fits your needs. Plus, they offer many benefits over traditional showers like being completely leakproof and can be modified for a higher shower head height.
2) Get An Adjustable Sliding Showerhead
Regular showerheads are often too low for people over six feet tall. An adjustable sliding showerhead allows you to position the water flow exactly where you need it. This means you won't have to crouch down to reach the showerhead. They're also effortless to install - all you have to do is slide the showerhead onto your existing shower arm (no tools required!).
3) Attach an Arm Extension To Your Existing Showerhead
If a sliding showerhead isn't an option, attaching an arm extension to your existing showerhead is another great way to achieve the high-level water flow you need. There's no permanent installation required - just twist it onto your current hose and slide it up or down until you find the perfect height! Arm extensions are also a great way to get more reach if you have a disability or joint problems.
4) Opt For Rain Head Attachments
Consider installing a rain head attachment if you want the ultimate high-level showering experience. These large overhead showerheads produce a gentle, relaxing rainfall-like effect. They come with different spray settings so that you can find the perfect one for you. Rain heads are often used in conjunction with a standard detachable shower head mounted lower down.
5) Wall Mount Bathroom Massage Multi-Function Showerheads
If you're looking for a luxurious showering experience, consider investing in a wall mounted bathroom massage multi-function showerhead. These powerful showerheads have different settings, including power massage, rain, and waterfall effects.
6) Keep Your Products Close At Hand
Having your favourite shower products within easy reach is a must for taller people. Install a caddy or shelf on your shower wall to keep all your essentials close at hand. This will save you from having to constantly stoop down to grab what you need.
Download Our Free Shower Pods Guide Today!
There are many ways to improve the showering experience for taller people. If you're looking for a more comfortable and spacious shower, consider using one of the hacks mentioned in this article. And don't forget to download a copy of our free Shower Pods Guide today! It's packed with information on all of the best types of pods available on the market - so you can find the perfect one for your needs.
Image Source: Unsplash
See More News