Why Black Shower & Bathroom Accessories Are Making A Big Comeback In 2022
Posted by Kevin Taylor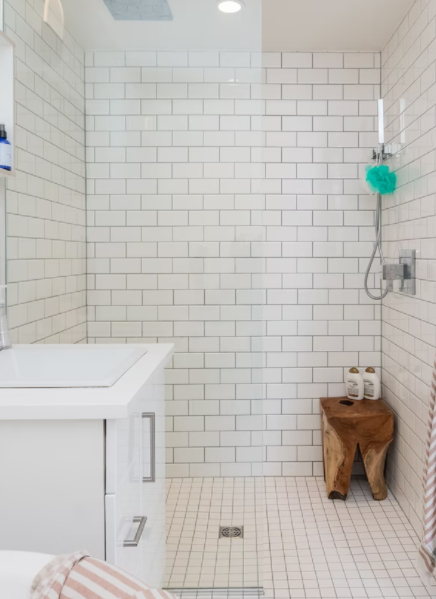 As the sun sets on another covid-ridden year, we look forward to 2022 and the next inspiring bathroom trends that will emerge in the new year. Perhaps inspired by the sombre mood of the past two years, minimalist black colour palettes and bold, dark designs are making a big comeback. However, there is nothing gloomy about the elegant new black accessories that are currently sweeping the bathroom design world by storm. Glossy and matted features and black-framed screens are set to be on-trend. Here are some tips to bring these monochrome aesthetics to your bathroom next year.

Elegant Shower Fittings
While bright whites and splashes of colour may be ever-popular bathroom choices, it's all about all-black fittings for 2022. Black is an approach that is sexy and chic, and one that will have your bathroom standing out from the crowd. You can start simple in 2022 with a unique all-black shower handset or fixed head setup. The latter is a minimalist staple, tidying up smaller bathroom spaces with a simple, single setup. Changing your shower head is one of the easiest ways to update your bathroom's style without breaking the bank or renovating the entire room.
Updating An Older Bath or Shower Room
To give an older shower or bathroom a contemporary feel, switch up your old shower kit with an all-black option. Black shower kits look fantastic against a wide number of different bathroom finishes. Whether you're utilising all-white mosaics or polished marble tiles, black stands out best against contrasting block colours. Minimalist is often best here, so opt for a de-cluttered space with a fixed head shower kit featuring black valves and handsets, or install a black riser rail. If opting for the latter, you can match your black riser rail with other features across the bathroom, like black towels or curtain rails.
Minimalist Or Maximalist?
You don't have to just go minimalist to make use of black shower and bathroom accessories. A maximalist approach works well with larger bathrooms and households that like to do things differently. You can turn your bathroom into a decadent space with criss-cross black-and-white floor tiles complemented by all-black shower features. Think art deco-style, Gatsby-like bathrooms with checked floor patterns, bold black taps and toilet seats. Contrast is still important, so counter all-black walls with traditional white pedestal sinks or vice versa. A full black-on-black bathroom is also on-trend, but it requires a delicate touch to get right; explore different textures and tones to pull this look off.
Elegant Style For Small Spaces
If you're short on space, you can incorporate these stunning black features with a leak-proof shower pod. Modern shower pods are chic all-in-one showering units that are both enclosed and secure. No grouting or tiling is required, you can install them quickly and simply in any desired space. Complement an all-white pod with black features and accessories just as you would a standard shower space. You can install a dazzling glossy shower package with a bar valve, a black resin shower tray or utilise a matt black cross-water handset for an eye-catching shower feature.
Next Steps
Breathe some life into your bathroom without sacrificing utility with a no-leak pod from Advanced Showers. Download the free Shower Pods Guide and update your bathroom for 2022.
See More News