Solve The Nightmares Of A Leaking Shower With Leak Proof Shower Pods!
Posted by Michael Kiernan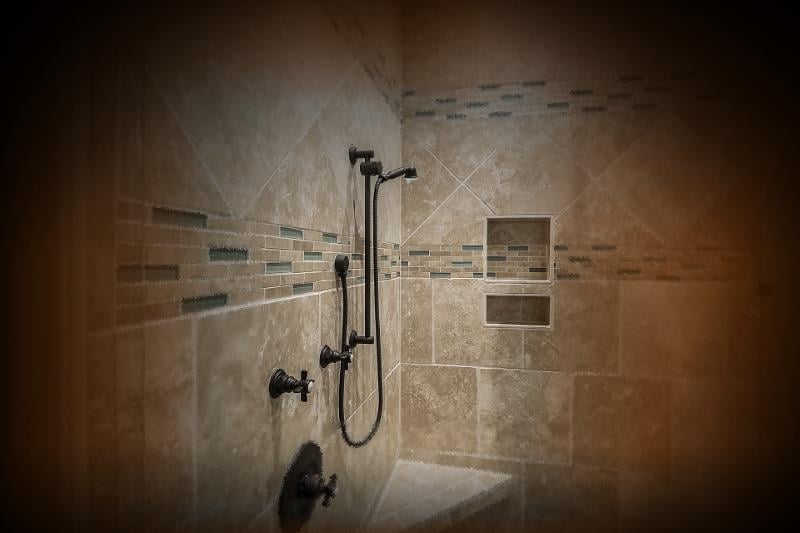 The first sign of trouble is often a damp spot or a steady drip from the ceiling overhead. The problem may have started months ago but the slow accumulation of water is only now becoming apparent. Leaking tile and tray shower cubicles are a very common problem. In fact, entire industries have sprung up offering shower repair services. Common issues include:
Tile grout and silicone joints – aged, cracked, too soft or even missing grout or silicone permits water to permeate into the walls. Tile adhesive will soon begin to fail and tile will become loose, making the water seepage even worse. Eventually, the wall itself can rot if it has not been waterproofed.
Tanking failure – membranes get torn very easily when settlement or any movement occurs, particularly in new builds or where stud partitions are involved.
Shower tray cracks – even brand new trays have been known to crack within weeks. Repair involves stripping back the first two courses of tiles.
Repairs are expensive and can shut down the shower(s) for days.
And that is apart from the horrible black mould that grows over grout.
Even over-bath showers with a shower curtain can permit water splashed to leak out of the showering environment. These streams of water frequently go unnoticed but cause severe damage over time when they drip into walls or floorboards and cause rot.
Why Shower Pods Do Not Leak
Shower pods are a "fit and forget" solution. They do not leak because there are no joins or gaps through which water can permeate. Shower pods are manufactured from tough GRP in horizontal sections for easy manoeuvrability and assembled as a single integrated unit. The joins between the sections are leak-proof pressure gaskets with no grout or mastic required.
Look Good & Have A Very Long Lifespan
Made from glass reinforced polymer that has a 60 year life, our shower pods are finished with a high gloss surface that does not fade or discolour no matter the level of usage. They are designed to be tough and withstand years of robust wear with no loss or degradation of gloss or colour, performance or finish.
The Architects' Choice
Architects choose them because they reduce labour costs and save on build time compared with constructing conventional tile and tray showers. These leakproof shower pods can be installed by one or two tradespeople in a few hours and are ready to go.
Low Maintenance Means Reduced Running Costs
Student halls of residence of accommodation blocks require low maintenance costs for efficient running. Shower pods only require a quick occasional wipe down meaning that there is no impact from neglectful occupiers and no black mould or cracked grout to replace. They will not leak either, so there is no added cost for maintenance crews. Never again will a shower tray have to be replaced because the floor of a shower pod is integrated into the wall with no joints.
Multiple Shapes & Style + Custom Design
Corners and alcoves are the best locations for shower pods generally and our range includes square, pentagonal and quadrant shapes. Sizes are available to suit all spaces, from standard to extra large for additional luxury and appeal. When required, we offer a custom design service for unique situations.
Ease Of Installation
The shower pods are manufactured in our factory in Coventry and can be delivered nationwide on-site as required on a draw down basis. They consist of two, three or four interlocking sections. These horizontal sections are easily carried through doorways, up stairs and along corridors. Most models can be assembled and installed in situ by a single tradesperson in a few hours. The exceptions are models with optional integral lighting or other optional features that require an electrician to also attend.
The Advantages Of Shower Pods
It pays to add shower pods to your options. You can find out more by downloading our free eBook The Shower Pods Guide, answering many common questions about leakproof shower pods.
See More News