Outshine Any 5-Star Hotel With Our Sleek, Modern Shower Pods!
Posted by Kevin Taylor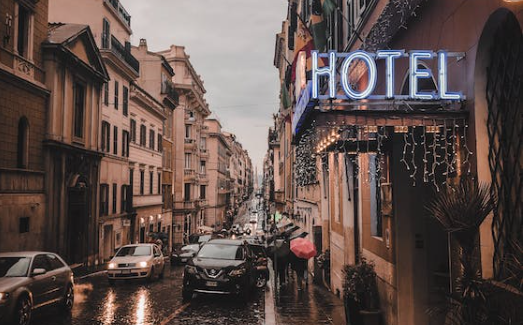 What do most five-star hotels have in common?
Their luxurious bathrooms with gleaming fixtures and chic, modern design.So how can you make sure your hotel bathroom designs match the high standards expected by travellers – whatever your star rating?
With shower pods from Advanced Showers, it's easy. Our stunning shower pods make your life as a hotel facilities manager easier, ensuring the highest standards of safety, convenience, and design quality for guests, regardless of the maintenance budget you're working with. From high-end bespoke shower enclosures in boutique hotels to bespoke showers for serviced apartments, shower pods offer an affordable and durable solution. Here's why:
Attractive And Resilient
Our shower pods have a high gloss and attractive finish that will last 10+ years of repeated use. Unlike tiles that can crack, grout and discolour, our shower pods will stay looking as good as new for years to come, lengthening your replacement cycle and providing better value for money per unit. The high gloss shower wall panels are easy to wipe down and keep clean, saving your cleaners time and leaving your hotel bathrooms always looking pristine.
Flexible Design
We offer shower pods in a range of different dimensions to help you achieve the perfect fit for any room design. Whether you're working on a small hotel bathroom or a large deluxe suite, we've got you covered. Even if you're working with a particularly challenging floor plan, as is the case with many buildings converted into hotels from a different previous use, we can create bespoke dimensions for you that fit those tricky layouts.
Added Extras
Our shower pods are compatible with a range of added extras to help you achieve the perfect look for your bathroom design. From built-in lighting to seats, you can create a chic, modern bathroom that will leave a positive impression on your guests, and encourage great reviews.
Download Our Free Shower Pods Guide
If you're looking for a durable and affordable shower product for your hotel bathrooms, look no further than shower pods. With their elegant design and long-lasting durability, they are the perfect solution for any refurbishment, hotel refit, or new build design. To find out more, please [click here] to claim a free copy of our Shower Pods Guide, or get in touch with our design team to discuss your project requirements.
See More News