How The 2017 Budget Affects Housebuilders
Posted by Kevin Taylor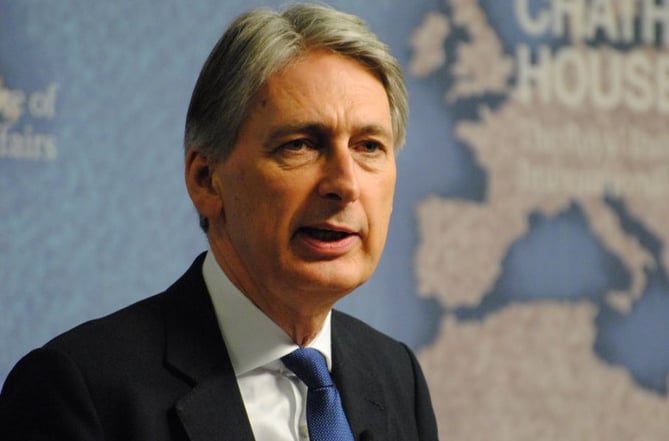 Housebuilding was a key focus for Budget 2017, with Philip Hammond committing £44 billion of capital funding, loans and guarantees to support the construction of 300,000 new homes a year. The ambitious plans are intended to slow inflating property prices by increasing the overall availability of homes.
Whether or not the plans will achieve their intentions, the government has pledged £15.3 billion a year to 2025, of which £1.2 billion will go towards purchasing land to build new homes and £2.7 billion will be invested in infrastructure to support home building.
Crucially for SME housebuilders, an additional £1.5 billion of funds will be made available to The Home Builders Fund, to help small building business gain access to development and infrastructure loans.
Where Will The New Homes Be Built?
The budget has outlined changes to the planning system to allow more houses to be built in towns and cities, while protecting greenbelt land. Brownfield and contaminated sites will become focus areas for redevelopment and smaller sites are to become available for SME housebuilders.
Training Initiatives
With the demand for homebuilding set to increase to its highest rate since the 1970s, the government are finalising partnerships with the Trades Union Congress (TUC) and the Confederation of British Industry to support training initiatives. £34 million will be invested to help employees meet training costs for vital construction skills, including groundwork, bricklaying, roofing and plastering. The schemes are being established to generate apprenticeship and retraining opportunities, to create the skilled workforce required to support growth in the building sector.
Planning For The Future
Measures set out in the budget are hoped to create a more competitive and dynamic construction sector, but with the government setting a high target of 330,000 new homes each year, builders will need to carefully consider ways to increase build speed without reducing quality standards. Now is the time to research suppliers offering cost effective solutions to increase productivity.
Modern, prefabricated modules for kitchens, bathrooms and showers provide a practical option to help reduce labour costs and increase project efficiency for property developers and contractor managers.
Shower Pods From Advanced Showers
A shower pod from Advanced Showers can be installed and ready for use in just a manner of hours, providing an attractive, guaranteed leak proof alternative to a wet room, or tiled shower. At Advanced Showers, our shower pods are available in a range of standard designs and sizes. Once installed, our shower pods require no maintenance, as our patented sealed joint design eliminates the requirement for tiles, grout or mastic.
The Advantages Of Shower Pods For Building Contractors
Choosing a shower pod instead of a tiled shower comes with key advantages for contractors and for homeowners, including:
Efficient Assembly – One tradesperson can install the unit in just a few hours, saving on labour costs.
Ease of Assembly – Sectional construction of the show pod requires no specialist knowledge, eliminating the requirement for expensive subcontractors.
High availability – The pods can be ordered to arrive on site late in the project, to minimise the risk of accidental damage. The sections are easy to transport and manoeuvre onsite.
Choice – Shower pods come in a range of attractive high gloss, scratch resistant hardwearing colours and finishes for every preference.
Guaranteed Leak Free – Building materials contract as they dry. Even small levels of movement can create leaks in tiled showers. Our sealed shower pods are guaranteed leak free because the tray is not a separate unit, so there are no gaps to fill or seal. The only place water can go is down the drain.
Shower Pods from Advanced Showers are attractive, versatile, fast to install and guaranteed to last for a minimum of 10 years. We cater for all order quantities, from single units to high volume bespoke orders, depending on your requirements.
Claim Your Free Guide
To find out more about the long term cost saving benefits for builders, specifiers, construction managers and housing associations, download our FREE Guide To Leak Proof, Sectional, Maintenance Free Cubicles. Or for technical specifications and order enquiries please contact us on 01483 532020.
See More News