How Much Can a Leaking Shower Cost You?
Posted by Kevin Taylor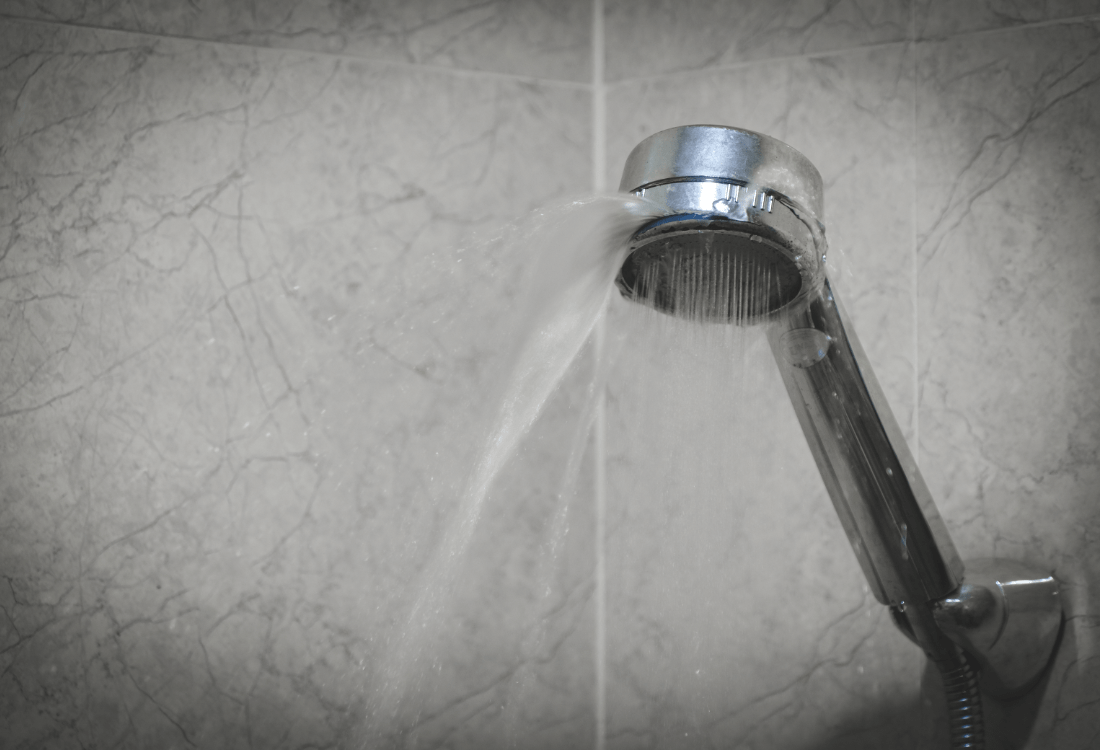 Water leaks from traditional tile-and-tray showers are not uncommon. In fact, leaking showers are the main reason why housebuilders are called back after signing off on new homes. Even if a newly fitted shower delivers faultless performance, to begin with, it's highly likely that, in time, leaks will occur.
Sometimes, the symptoms of a leak may not even be apparent, particularly if an uneven floor level causes water to run off into a hidden corner where pooling will allow mould growth and dampness to set into the wooden joists underneath.
In this article, we'll explore the costs of fixing a leaking shower and how leakproof shower pods are an affordable solution to the problem.
Traditional shower cubicles are highly prone to developing water leaks, the source of which can be difficult to identify. In general, the causes of leaking showers include:
Incorrect positioning or setting of the shower tray.

Failure to seal the tray correctly before installing the cubicle.

Incorrectly sealing the shower enclosure after installation.

Deteriorated or damaged tile grout joints.

Degraded acrylic sealant.

Movement in the floors and walls of newbuild properties.
Many homeowners and bathroom installers incorrectly assume that once installed, a tile-and-tray shower will deliver exceptional performance for many years, with little maintenance required. In fact, grout and acrylic seals both experience wear in time and require replacement, as water can easily escape from the shower and cause hidden leaks that result in extensive structural damage.
How Much Does It Cost To Repair A Shower Leak?
It's difficult to quantify the exact costs of fixing a leaking shower, but the price will likely escalate if the existing shower has to be dismantled or removed to assess damage.
For example, water that leaks through an acrylic seal at the back of a shower tray could go unnoticed for some time and, if the water penetrates the floor, persistent dampness could cause dry rot in supporting timbers. To address the problem, the entire shower would need to be removed to allow rotten joists to be replaced, a process that would be time-consuming and expensive, running into thousands of pounds.
Bear in mind that, because water will find its own route, extensive damage to fixtures and fittings is likely when a shower springs a leak, including to ceilings, floors, joists, electrics, and masonry. Even a minor leak for a few hours can create hospitable conditions for mould to grow which poses a serious risk to the health of residents.
How Can I Prevent My Shower From Leaking?
The best way to eliminate the risk of a leak is to install a shower pod from Advanced Showers. Available in a range of sizes and shapes, our shower pods are engineered to offer a waterproof solution, totally eradicating the possibility of leaks.
Manufactured from robust GRP, each section of the shower pods achieves a flawless, watertight connection, eliminating the need for tiles, grout, or acrylic sealant. With a sleek surface, the pods are easy to clean and maintenance-free, as well as aesthetically pleasing in any modern bathroom.
Find Out More
To find out more about our shower pods, simply call us on 01483 532020 or send our team a message.
Image Source: Canva
See More News