The Best Dehumidifiers to Prevent Damp And Mould In Winter 2023
Posted by Kevin Taylor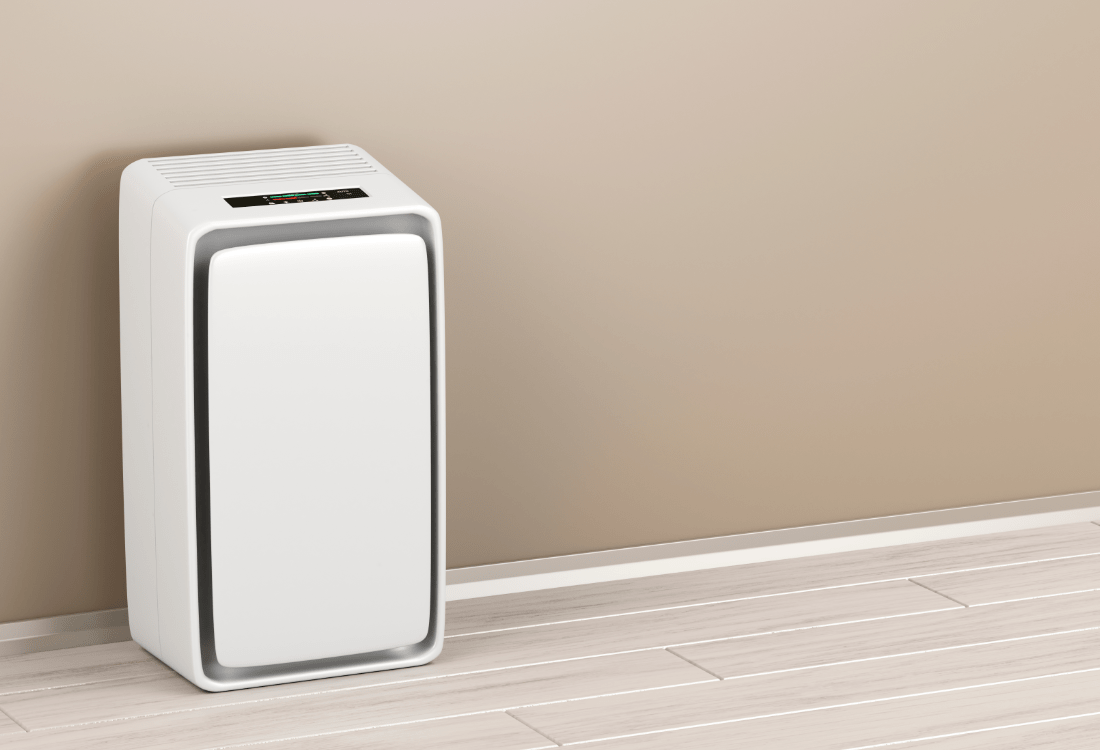 Excess moisture in the home can lead to serious issues with mould, mildew and lingering dampness over the winter when most homes are poorly ventilated due to windows being closed. Investing in a dehumidifier is, therefore, an effective way to tackle high humidity and improve indoor air quality when it's too cold to open the windows for long periods. Here are some top-rated dehumidifier options to suit different needs and budgets.

Meacodry Arete One 20L Dehumidifier & Air Purifier: A Powerful All-Rounder
The Meacodry Arete One stands out for its powerful performance and energy efficiency. With a 20 litre per day extraction rate, it can tackle moisture even in large homes. The sizeable 4.8-litre tank only needs emptying around three times per week. Dual carry handles and pouring spouts on the tank make the job easier.
You can connect the Meacodry to a garden hose for continuous drainage (e.g. if you're away from home for a few days). The built-in air purifier is also a nice bonus, filtering airborne dust and allergens. While heavier and pricier than some units, given its extraction power, efficiency, and dual functions, you get great value. For all-around performance, the Meacodry is hard to top.
De'Longhi DEX216F Multi Dehumidifier: A Stylish Option
Most dehumidifiers have a generic white plastic design. The De'Longhi DEX216F bucks that trend with its sleek navy-blue exterior and modern profile. It has the performance stats to back up its stylish looks too. The 16-litre extraction rate makes short work of excess moisture.
While the 2.1-litre tank is on the smaller side, it should suffice for most rooms. You can also opt for continuous drainage. The dual filtration system means it doubles as an air purifier as it works. The lack of castors makes mobility a bit tricky, but at 9kg, it's still just about lightweight enough to move from room to room by hand.
Russell Hobbs RHDH1061G: The Best Compact Dehumidifier in the UK
When portability is a priority, the 0.9kg Russell Hobbs RHDH1061G fits the bill. Its compact 14 x 14 x 22 cm size makes it perfect for confined spaces like small bathrooms, pocket bedrooms, and storage cupboards. Despite the small build, it can still extract up to 0.3 litres of moisture daily, which is ideal for smaller areas and what makes this the best compact dehumidifier in the UK.
The downside of its small size is you will need to empty the 0.6L tank frequently, and it won't handle significant dampness. Despite this, the RHDH1061G is one of the best budget dehumidifiers, so for sporadic use, it works nicely. The Russell Hobbs mini dehumidifier punches above its weight for moisture control in compact spaces, making it a top-rated dehumidifier.
Ecoair DD1 Simple Desiccant Dehumidifier: mates
Unlike most compressor dehumidifiers, desiccant models like the Ecoair DD1 perform well even in cool temperatures down to 1°C. This makes them ideal for unheated spaces prone to dampness, like utility rooms and garages, capable of extracting up to 7.5 litres of moisture daily, and ample for medium rooms.
It also runs very quietly, so you can use it comfortably day or night. It uses more energy than a compressor model, but desiccant dehumidifiers emit slightly warmer air as a byproduct, a nice perk in cooler months. The Ecoair DD1 is a top-rated dehumidifier for chillier areas with dampness issues.
Eliminate Bathroom Mould and Dampness Forever with Advanced Showers
Choosing the ideal dehumidifier depends on your space, budget and needs, but whether you prioritise power, portability, style or cold effectiveness, there is a top-rated dehumidifier model to suit. Investing in the right dehumidifier will help maintain healthy humidity levels and banish excess dampness from your home.
If you want to eliminate any mould concerns in your bathroom, check out Advanced Showers's range of leakproof, easy-to-clean shower pods. Featuring a mould-resistant design, these shower pods are the ultimate solution to ensuring your bathroom remains mould-free. Contact us today for expert advice on the best shower pod option for your bathroom.
See More News