5 Ways Shower Pods Can Reduce Your Carbon Footprint
Posted by Kevin Taylor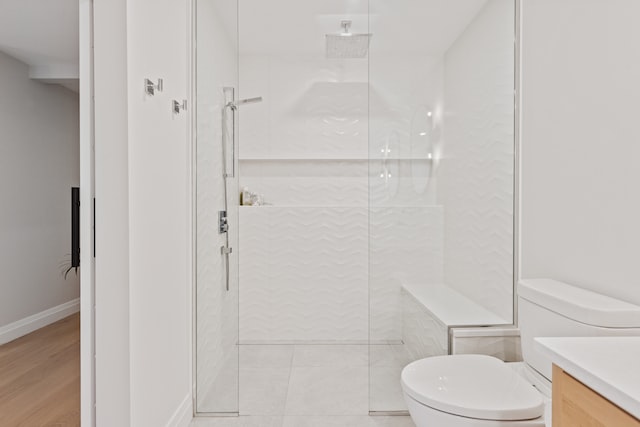 Although their main attraction is being completely leak-proof, shower pods also have a surprising range of eco benefits. Whether for a commercial property, student halls, or residential development, opting for a shower pod can help to reduce CO2 emissions while boosting your sustainability profile. Here's how.

1) Impressive Life Cycle
The careful design and choice of materials mean that shower pods are one of the most durable options out there. At Advanced Showers, we've installed pods that are in perfect working order over 15 years later! Combined with their low maintenance requirements, this means excellent use of resources, minimal waste, and a lower carbon footprint. In contrast, many bathrooms need to be replaced every 7 – 10 years – and that's a lot of unnecessary landfill compared to the lifespan of a shower pod.
2) Light To Transport
Transporting materials from A to B is a significant contributor to global warming. The heavier and bulkier the product, the greater the fuel requirement. Thankfully, shower pods are light, neat, and perfectly designed to fit snugly inside containers and lorries. As such, they don't come with a hefty carbon, methane, and nitrous oxide footprint. At Advanced Showers, we work with clients and advanced logistics software to find the neatest, shortest, and most efficient delivery schedules to make sure emissions are kept to a minimum.
3) Easy To Install
Installing a shower can involve lots of hidden environmental costs. For instance, wet rooms require a cement base, and cement is responsible for around 10% of CO2 emissions. Tiles are also a culprit, both in their manufacture, transport, and installation. Some installations require significant time, and this means extra energy – especially when fans are needed to dry the multitude of sealants that traditional showers need. In contrast, a shower pod can be assembled and ready to use in under 24 hours, helping to save time, money, and the planet. Plus, if your dream is for a wet room, there are plenty of designer pods available that create the look without the need for invasive building methods.
4) Lots Of Choices
When it comes to shower pods, there are options galore. Pods can be fitted with a range of energy-saving fixtures and fittings, from flow controls to eco-heads. At Advanced Showers, we have a full range of stylish customisable features, as well as professionals who can advise on the best way to cut down emissions (and save on those energy bills).
5) Fully Electric
The UK government is phasing out gas boilers, and with escalating gas prices this is probably coming as a relief to many. As fully electric shower solutions, pods are ideally placed to keep pace with the roll-in of updated technology. For instance, a solar panel is more than good enough to indulge in a decent splash, and the efficiency of the motors mean that very little energy is actually used.
What Next?
If you're interested in learning more about how a shower pod can reduce your carbon footprint, Advanced Showers are here to help. To get in touch, please call 01483 532020 today.
Image source: Unsplash
See More News